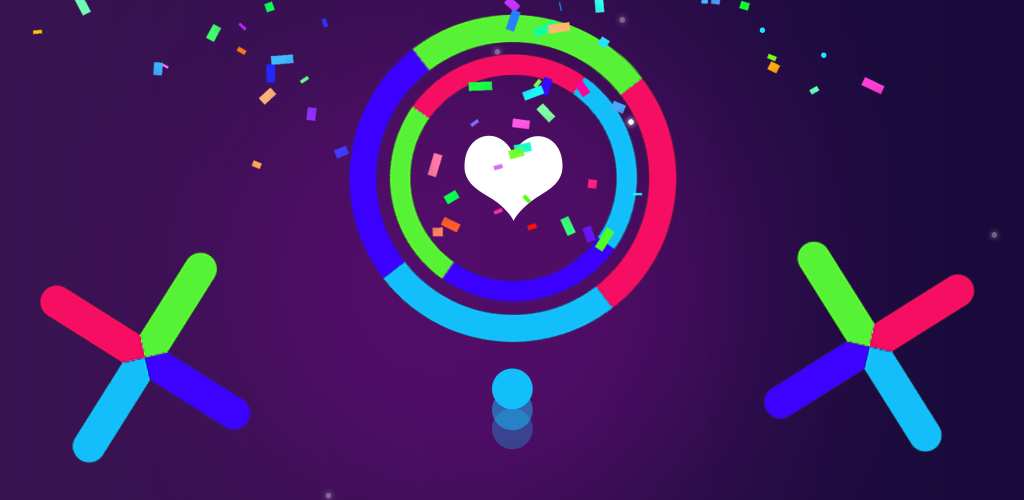 Color Ball Jump – Bouncing Ball Twist is a new version of classic color switching game. There is lot of fun and thrill of jumping ball is waiting for you in this new version of color ball jump game.

There are lot of ball jump games but this color ball jumpy game is a unique addition in the bundle of <b>ball jump games</b>. We have updated the old color ball game with lot of new levels and challenging obstacles of colorful circles, lines, crosses, triangles, rectangles and many more. We assure this new color ball jump game will make you crazy to tap screen continuously to manage ball and pass it through colored hurdles in sky.

How to Play?
You have a jumping ball which is going to fall down. You need to tap on screen to make in jumping in the sky and pass it through colorful obstacles. Keep your eyes on the color of ball and hurdles. You need to pass the ball from the same color of obstacles, otherwise the ball will blast. Sounds cool and simple? Then give it a try to test your quick reaction skills.

Features
-- New levels of color ball jump games.
-- Exciting hurdles.
-- Challenging colorful obstacles.
-- Lot of unique levels.
-- High quality graphics and visuals.
-- Best gameplay of color ball twist games.
-- Unlimited fun and thrill of color ball jump games.


You are only few clicks away to getting access the world's most amazing ball jumping game. Hit on download button and install <b>Color Ball Jump – Bouncing Ball Twist</b> into your smart device to enjoy all unique levels and challenging missions of ball jumping games with music.